Blend's mission is to create the highest standard of effective interactive content that makes your audience passionate about your learning.
Greater than the sum of our parts, we create high-quality content at pace – combining learning theory, design thinking, and a diverse production skillset from over 15 years of experience in the design and education sectors.
A solo freelancer may have an education OR design background but rarely both. As a small agile studio Blend offer the best of both worlds – the skillset and production value to compete creatively with larger agencies, but with quick turnaround times and a more cost-effective approach.
We combine storytelling tropes and learning theory to offer truly unique content that creates learner engagement.  Branched scenarios, open-ended learning worlds, rewards, social proof, narrative structure and other gamification themes allow us to create engaging eLearning.
Add in our technological capabilities such as AR and VR and our eLearning is more immersive than ever. Training should be fun, not a chore, and Blend can help you create that.
Blend was founded by Tom Payani and Brendan Cox. Drawing on experience in both the education and design sectors the combination of skillsets balances perfectly for eLearning and interactive content.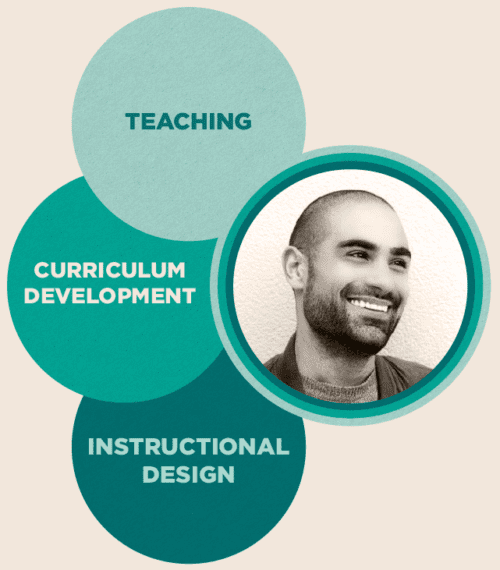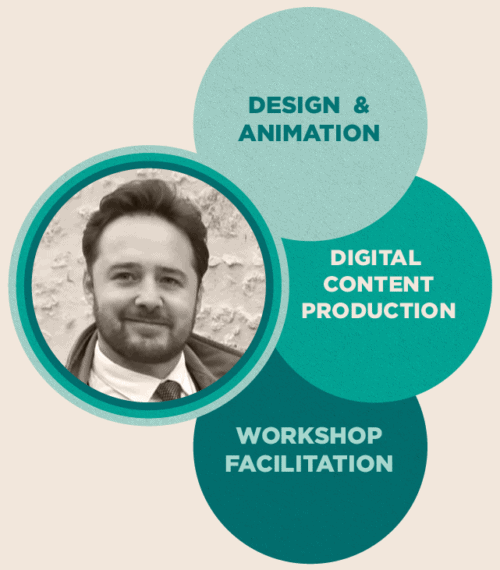 Scroll right to explore our timeline >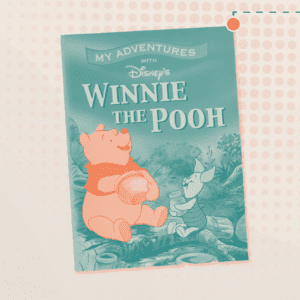 Winnie the Pooh
Brendan always looks back on a Winnie the Pooh book he received as a kid - with Christopher Robin's (other) best friend being a young boy named Brendan. He's never forgotten it and to this day we understand at Blend how important personalisation is in storytelling and eLearning.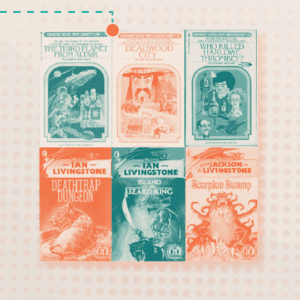 Choose your own adventure
Meanwhile Tom was obsessed with choose you own adventure books: should he turn to page 23 and run away from the grizzly bear or turn to page 57 and stay as still as a statue. Decisions, decisions.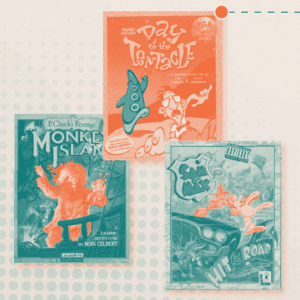 Point and click
From the NES, SNES, Megadrive arcade games to point and click adventures like Sam and Max hit the road and Monkey Island – video games captured the boys imaginations; and using gamification in interactive and immersive eLearning is obvious the obvious choice for all Blend's projects.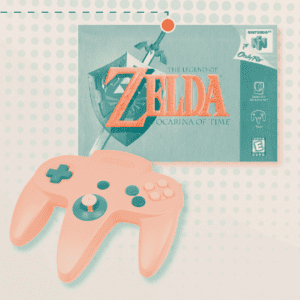 Open Worlds
Roleplaying games such as Zelda were a massive influence – being able to explore worlds and narratives in a more open-ended and flexible way were precursors to many forms of branched-scenario learning. Factor in geniuses like Will Wright, who was a pioneer for the sandbox-style gaming made famous by Sim City and The Sims and Tom and Brendans love of personalisation meant the creation of Blend was only a matter of time.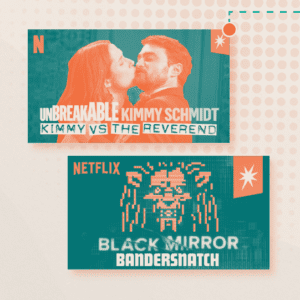 Streaming Content
With giants like Netflix and Apple growing their streaming services, soon came the introduction of their own versions of interactive content (think Bear Grylls' show on Netflix. Should he eat the maggots? Or just some berries?) With global access to quality content growing every day, learners expectations and demand for high-quality eLearning gave Tom and Brendan the incentive to team up.
Learning Resources
Tom and Brendan had their first taste of working together when they built EFL Wizard - a digital learning resources site. The guys realised they made a great team, and their friendship meant that they could cut production times down quicker than bulkier agencies with streamlined processes and more efficient workflows.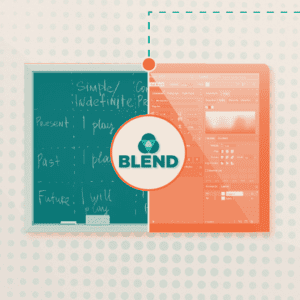 Blend Interactive Content
During Brendan's Design Thinking workshops, and Tom's Masters in Education they both reached the same conclusion. Tom found interactivity was a key facet of his curriculum and course design in educational settings, and Brendan knew his design and animation needed to engage the user. Interactivity was the key and eLearning was a natural progression. Their skillsets could feed into the eLearning world from different sides. Blend was born.
eLearning is Evolving
With technical, economic, and social forces all driving content demands towards interactivity, the eLearning industry is booming!

With a firm foundation in learning theory and design thinking, more than 15 years of production experience and a diverse skillset, Blend is positioned perfectly to collaborate with you and embrace the bright future of learning together.