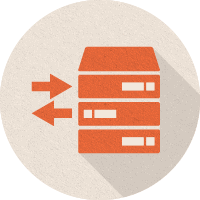 Learning Management System (LMS) Support
How does Blend support you and your LMS?​
Blend draws on it's extensive knowledge of eLearning support systems to help you integrate your content effortlessly onto LMS software whether you have an existing LMS or are setting up a new one. 
The purpose of an LMS is to notice any gaps in the eLearning and training, so at Blend we help the client to analyse the data provided to improve the course as well as how the learners interact within it. The more data tracked by the LMS the better experience we can make for the learner. The data also allows for iterations and improvements of current and future courses which Blend can constantly feedback back to you the client. 
More advanced LMSs also contain algorithms that make intelligent suggestions for courses based on analysis of learner profiles and behaviour throughout the course. LMSs usually allow SCORM compliant courses to be used on their systems although now xAPI specifications in eLearning is growing. Blend has the technical know-how to make sure all projects can be implemented into whatever system the business uses.
Blend has experience working with the core principles of LMSs so whether a project use iSpring, Moodle, Adobe Captivate Prime or Looop , we can help with the integration. On top of this Blend can work with application programming interfaces (APIs). Helping to define interactions between multiple software applications. This allow different types of software to interact with each other, which is important if your course has different types of learning and formats.
Social learning is another factor that Blend carefully considers. Learners are motivated when there are competitive elements to learning. Blend makes sure that your eLearning projects include social learning if necessary. For example using promotion and relegation league tables depending how much you study, allowing you to compare your achievements with friends. Accountability and competition are motivators of learning and Blend can help when using an LMS that tracks, documents and records learners progress, sharing results.
An LMS that is an open-sourced platform can add real value to your course. In this instance Blend can help you add and iterate easily, giving you a problem-free way to improve courses. When the objective is to create engaging and immersive eLearning, Blend makes sure there is a clear and simple way to improve the training without the LMS getting in the way.
Blend can also assist when LMSs have their own eLearning authoring software. With extensive knowledge of Articulate Storyline and other standard authoring tools Blend are flexible with our eLearning development. Although we often use Storyline, we are not tied down by one piece of eLearning authoring software.
Blend can help when LMSs are standalone solutions as well as when they are in combination with an existing course library. Blend help identify the course data to be tracked but usually an all-in-one solution can make integration an easy process. Blend uses personalisation and gamification to create engaging eLearning and an LMS that seamlessly allow your courses and training to offer different learning experiences depending on the learner, or tracking progress through gamification elements such as badges and rewards is an added Bonus.
Blend can help guide you to make effective use of LMSs data and use it to build effective and engaging eLearning as well as help you choose an LMS that fits your needs.